Who Are We?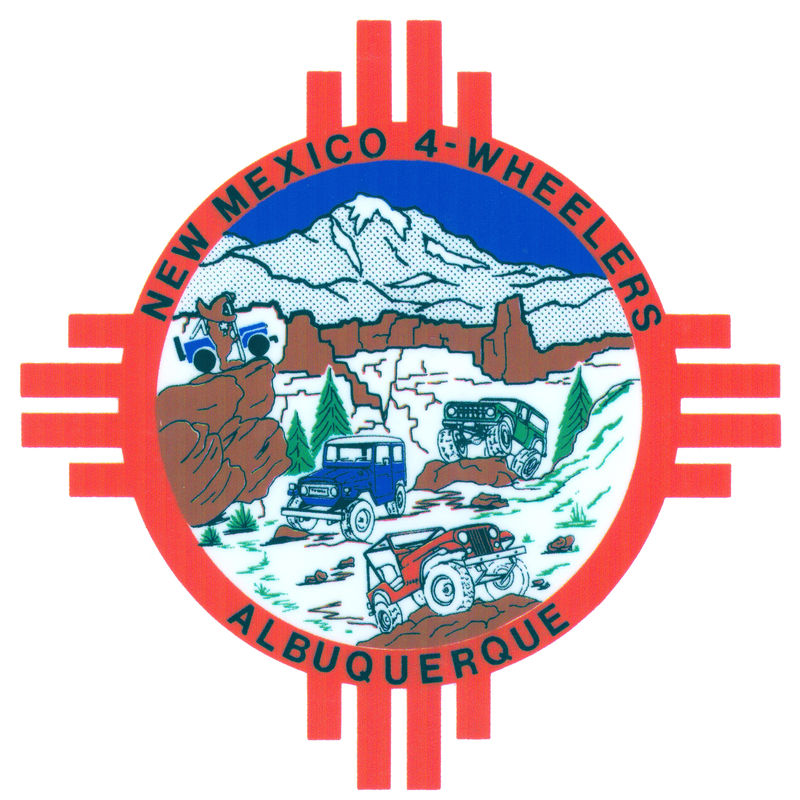 The New Mexico 4 Wheelers is an Albuquerque based four wheel drive club. Founded in 1958 and state registered as a not-for-profit organization, we are the oldest 4WD club in New Mexico.
We are a family-oriented trail-riding club and welcome all makes & models of 4WDs. Everything from daily commuters to the extremely modified vehicles, we all have fun.
Monthly meetings in the summer are held at various members' homes (pot-luck). Winter meetings are held at the Heights Cumberland Presbyterian Church.
In addition to meetings, we have day rides, overnight and weekend rides, even week-long excursions to other states. We are involved in land-use activities, community service projects, and lots more. We have a pretty full calendar with many activities each month. The Club's event schedule is in the Calendar link above.